Hello, friends today in this guide I'll be showing you How to install Google Assistant on Xiaomi Redmi Note 3. So if you are the users of Xiaomi Redmi Note 3 then this article will help you to install google assistant on your RN 3 Device. As you know official Google assistant is started rolling out for English users, we have full news guide HERE. Official Google Assistant on Redmi Note 3
So if you are interested in getting google assistant for your Redmi Note 3, then read out this article carefully because this guide will help you to get google assistant on your device. Official Google Assistant on Redmi Note 3
Follow each and every step of this guide and you can get Google Assistant on your device. The best part of this guide is that you don't have to root your device at all. Steps are very simple just follow them carefully. Official Google Assistant on Redmi Note 3
How to Install Official Google Assistant on Redmi Note 3
Step 1) Uninstall Google Play Service from your device, you can directly uninstall it so to uninstall it, you have to first download 'Play Services Info' and from this app you can uninstall Google Play Service.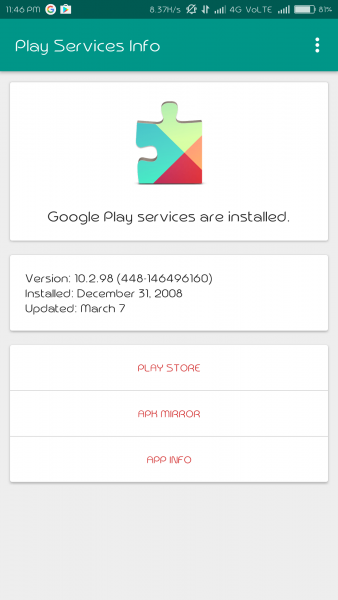 Step 2) Now Uninstall 'Google App'
Step 3) Now go to mobile's settings > Additional Settings > Region>the United States, change region to the United States.
Step 3) Now you have to change the language, you can do this by going to mobile' settings > Language and Input > select English -United States Language.
Step 4) Change your time to any time of US City.
Step 5) Restart your phone.
Done, Now you are ready to install Google Assistant on your Android device, keep in mind that Google Assistant will not be enabled immediately it will take 1-2 hr to enabled, you can tap on the home button to start using Google Assistant.
If the above steps doesn't work for you then follow this guide as well -> How to Officially Activate Google Assistant on Android Device Running Android Marshmallow or Nougat