Update: Download Gapps for Android Oreo/LineageOS 15
If you have installed Any custom ROM or you have updated your mobile's Android version to Android 7.0 / 7.1 Nougat Via CM / CM 14.1 Rom and now you are looking for Gapps. So Basically if you don't know what Gapps is ? then i'll tell you. Gapps are Google Apps which are very necessary for every mobile. Gapps include Apps like Google-Plus , Youtube , Playstore , Google Search , Gmail and Many more. Gapps for CM 14.1 and CM 14.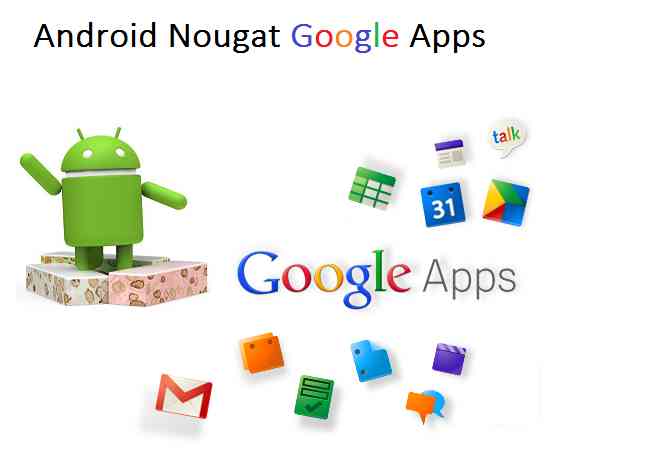 These Gapps are not pre-installed in any custom roms even in CM 14 or CM 14.1 ROM. so you have to flash it manually but it is very important to get correct Gapps for your mobile as there are different version of Gapps which are available in online. you can find correct version of Gapps from this guide all the link of Gapps are available Below. If you are on CM 14 or CM 14.1 Rom then there is no playstore and without playstore every mobile is incomplete as playstore is heart of every smartphone. you can get the playstore and many more Google Apps from this guide. So let's begin. Gapps for CM 14.1 and CM 14 
Pre-Requirements
Charge your mobile phone upto 80%.
Backup your important apps , messages , contacts etc.
Custom recovery like TWRP or CWM must be installled. Gapps for CM 14.1 and CM 14
Note : I am note responsible for any kind of damage during this process. do it at your own risk. but nothing will go wrong if you follow this guide carefully.
How to Install Gapps For CM 14 or CM 14.1 Rom's Gapps for CM 14.1 and CM 14
First of all download the required gapps from below links.
Now paste the downloaded file in your mobile's SD card.
Boot your mobile into TWRP recovery.
In recovery mode tap on Wipe and do Wipe Data Factory Reset.
Go back and tap on Install.
Select the Gapps file which you have copied in your mobile's SD card.
Flash it
Reboot your mobile
Done !
Download Link for Gapps For CM 14 Android 7.0 Nougat
Download Link For Gapps for CM 14.1 Android 7.1 Nougat
That's it if you loved our guide then please thumbs up and share it with your friends too and if you have any queries tell us in comments. 🙂
We love to hear from you !