Good News ! Android 7.1 based CyanogenMod 14.1 is recently released for some android device that's mean now you can install official CyanogenMod 14.1 on your device if it is listed in below list.
now you can experience all new Android 7.1 feature via this rom. this rom is currently available for some some device like Nexus's mobile , Moto , Lg etc. ( All the list of mobile is listed below ).
One of the great advantage of this CyanogenMod is that even the users of Moto , LG and other mobile who would not get Android 7.1 ( official update) for their device. they also can use it and enjoy all New features.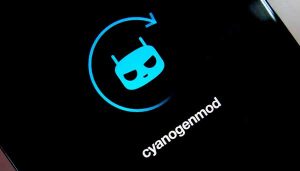 Basically CyanogenMod support these device currently but it will be available for more device soon (in upcoming weeks).
Devices which got CyanogenMod 14.1
Nexus 6p ( angler )
OnePlus 3
OnePlus 2 (ZOOL/ZOOT)
Galaxy S5 ( klte/kltespr/klteUSC/kltevzw)
LG G3 (d855)
LG G4 (h811/h815)
Xiaomi Mi3w/Mi4 ( cancro )
Nexus 5x (bull head)
Moto G (falcon/titan/thea)
Zenfone (ZOOL/ZOOT)
So current only 10 devices are supported but i am pretty sure that more device will also get this update soon mainly in this week..
If you'r device is in the list above then go ahead and experience the feature of Android N 7.1 but may contain some bugs as it is custom rom.
If you interested then goahead to
CM 14
and download and flash the recovery and i tell you it doesn't contain Gapps so you have to flash it manually.
For more update make sure to subscribe this website and follow this website we daily post tech related stuffs you can check our other article as well.
We'r on facebook also you can support us by Liking our facebook page from [
HERE
]