So here is another good news for the users of OnePlus 3 and 3T users as OnePlus released the new update in the name of HydrogenOS A.K.A H2OS. HydrogenOS Open Beta 14 for OnePlus 3 has been released and also HydrogenOS Open Beta 8 for OnePlus 3T. Download link of HydrogenOS Open Beta 14 and Open Beta 8 is now available you can download and install this update on your OnePlus 3 and 3T.  Hydrogen OS (H2OS) Open Beta 8 for OnePlus 3T and Beta 14 for OnePlus 3
HydrogenOs Open Beta 14 and HydrogenOS Open Beta 8 is still based on Android 7.1.1 Nougat. Unfortunately again this time no Android 7.1.2. This OTA update brings the latest Android Security Patch level from AOSP. The Size of this OTA update is only 188 MB. You can check for the update officially by going to your mobile's settings > About device and then system update. Hydrogen OS (H2OS) Open Beta 8 for OnePlus 3T and Beta 14 for OnePlus 3
Here is the full changelog
Updated to latest Android security patch.
 Added raising hand lit screen feature. So when you pick up the phone, the screen will automatically turn on. Turn this function from "Set Display".
New fonts like a black Jiaying.
Shot on OnePlus support sharing with friends.
Stock apps like Recorder, Notes, cards coupons, weather, calendar, file manager updated to a new design.
Optimized "from the SIM card import contacts" interface.
 Can automatically add the country code to the domestic number while roaming abroad.
Upgraded the built-in browser and input method.
System ⁃ further optimize the speed of open applications.
System ⁃ optimized front and back process management.
Download HydrogenOS Open Beta 14 and Open beta 7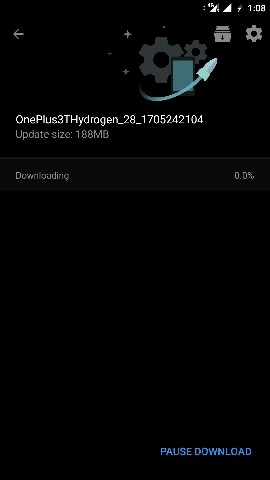 HOW TO INSTALL H2OS OPEN BETA 8 ONTO ONEPLUS 3T AND BETA 14 FOR ONEPLUS 3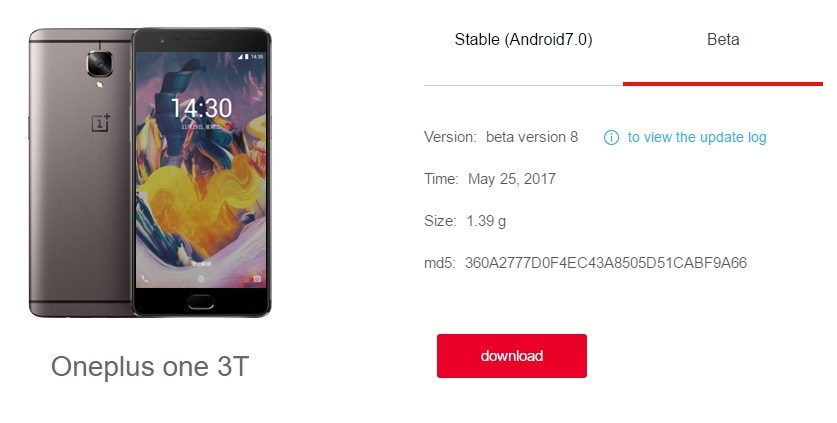 The second method is basically quite easy all you have to do is download the OxygenOs Open Beta 14 and 8 update from the download section and place the flashable file inside the root of your internal storage. Now tap on a setting, choose system update and then tap on three dots which you see in the corners and select the Update package.
If you have any queries related to this in your mind then drop them in the comment section.