Very good news for all the users of Samsung Galaxy S7 and S7 edge as the Samsung Galaxy S8 Plus ROM port is now officially available for the Samsung Galaxy S7/S7 edge. In This guide, we gonna show you How to download and Install Samsung Galaxy S8 Plus ROM on Samsung galaxy S7/S7 edge. This ROM has all the features of Samsung Galaxy S/S8 Plus. (Galaxy S8 Plus ROM port on Galaxy S7 and S7 Edge)
It will make your mobile totally look like Samsung Galaxy S8 Plus, overall this is official ROM port for Samsung Galaxy S7/S7 edge. This ROM is created by the developer of XDA, we are highly thankful to him for creating this awesome ROM port of Samsung Galaxy S8 for the users of  Samsung Galaxy S7/S7 Edge. (Galaxy S8 Plus ROM port on Galaxy S7 and S7 Edge)
This ROM has all the features which Samsung's galaxy S8 plus have, and will replace your device with all the stock apps, movies, icons of Samsung Galaxy S8 plus. If you really want to experience Samsung Galaxy S8 features on your device then I'll highly recommend you download and install this Samsung Galaxy S8 plus port on your Samsung Galaxy S7/S7 edge. (Galaxy S8 Plus ROM port on Galaxy S7 and S7 Edge)
Some Screenshots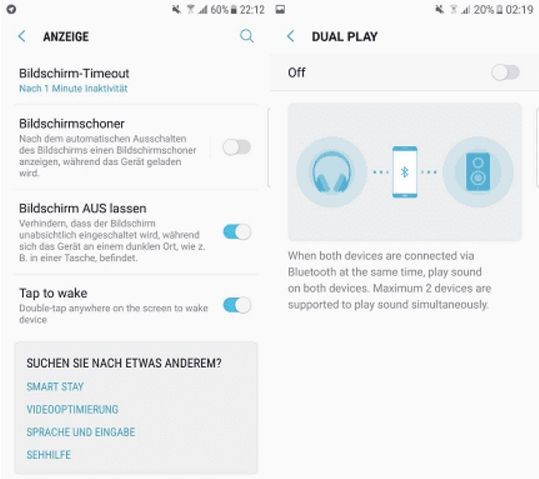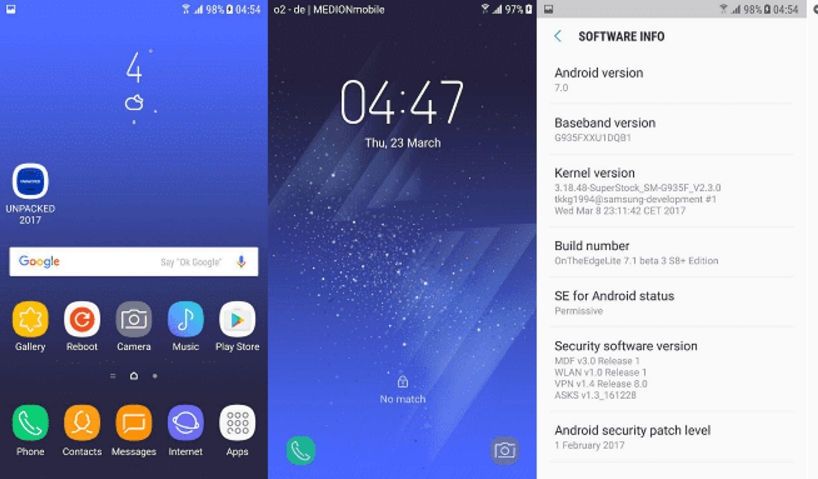 DISCLAIMER
Gadgetcontroller.com is not responsible for any damage cause to your mobile during this process you have to do it at your own risk. don't worry if you follow this guide carefully then nothing will go wrong.
Pre-Requirements
This guide is only made for the users of Samsung Galaxy S7 and S7 Edge.
TWRP recovery or CWM recovery must be installed, to flash the ROM.
Make sure to charge your mobile's battery up to 80% before jumping to the installation process.
Do not skip any steps of this guide.
First step is very important so, if you got any doubt then google it or ask in the comment section.
Download Galaxy S8 Plus Port for Galaxy S7/S7 Edge
Samsung Galaxy S8 ROM | Download | OnTheEdgeLite S8+ Port 3.0
Disable s8 Navbar for Port 3.0 ONLY | Download 
OnTheEdgeLite 7.1 STABLE | Download | (Optional: this is an alternative ROM)
HOW TO INSTALL Galaxy S8 Plus ROM port on Galaxy S7 and S7 Edge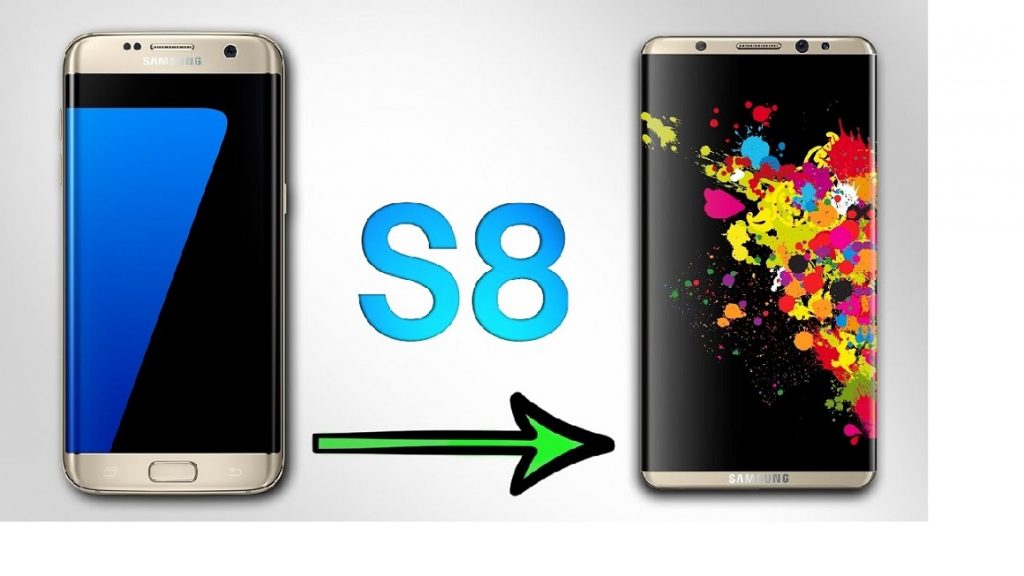 1. First of all, download the Nougat bootloader and modem for your Galaxy S7 edge.
2. Now, flash this Samsung Nougat bootloader and modem with the help of Odin, If you don't know How to do it, then here is our old guide -> How to flash files via ODIN on Samsung devices.
3. Now download the Galaxy S8 Port from the download section and paste them to your mobile's SD card.
4. Now, you have to boot your mobile into TWRP recovery.
5. In TWRP recovery you will see the following options.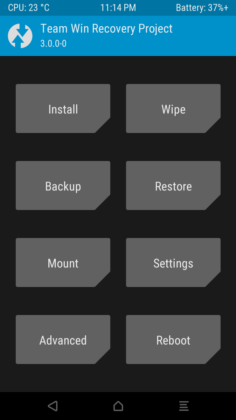 6.Now you have to tap on the wipe and do wipe data factory reset and wipe cache partition.
7.After that go back and tap on install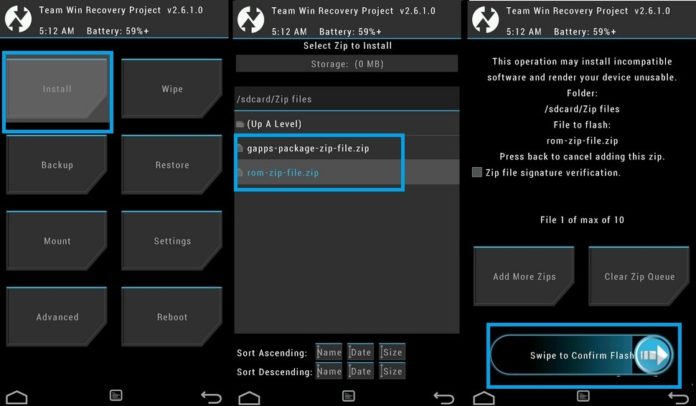 8.Select the Lineage 14.1 Zip file and flash it.
9.Now, wait until the installation gets done.
10.Now after that go back and again tap on install.
11.Select the Gapps file and install it
12.Reboot your device
13.Done !!
You have successfully installed Samsung Galaxy S8 plus ROM on your Samsung Galaxy S7/S7 edge. If you have any queries regarding this, feel free to ask in the comment section.
Note: The first boot will take some time so you have to keep patience.