So, guys, you have purchased Moto G5 Plus? Enjoyed the device? Well, you should because the device has all the features which a budget smartphone should have. The performance of the device is very well, even me myself purchased the device and I really got impressed by the device. This device is really smooth and well functioning. (Enable Hidden LED notification Light on Moto G5 Plus)
But do you know that there is something hidden in Moto G5 Plus? Well, I know the thing is Hidden LED light. Yes, just like Moto G4, Moto G5 plus also have hidden LED light but that is hidden. You can enable the LED light of Moto G5 Plus very easily. This guide will show you How to enable hidden LED notification light on Moto G5 Plus 2017. (Enable Hidden LED notification Light on Moto G5 Plus)
Most of the users of Moto G5 Plus are not aware of this features, so for those who uses who loved this cool features but do not know how to enable it. Then read out this article very carefully.  We have provided the full step by step guide on how to enable LED notification light in Moto G5 Plus. (Enable Hidden LED notification Light on Moto G5 Plus)
Download
LED Light enabler for Moto G5 Plus
Warning
Gadgetcontroller.com is not responsible for any damage cause to your mobile during the time of the process. We have provided all the information very carefully.
Pre-Requirements
1, This guide is only made for Moto g5 Plus.
2. Follow the steps very carefully.
How to Enable LED Notification Light on Moto G5 Plus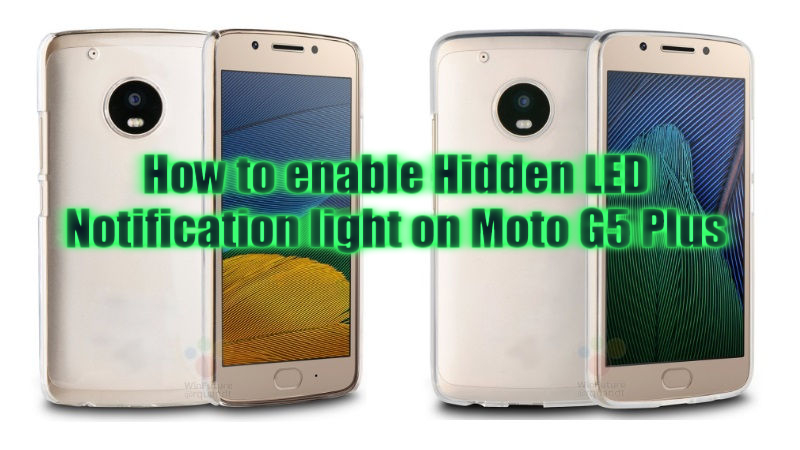 1. First of all, download the the apk file from the download section.
2. Now enable the 'Unknown Sources' from the setting's developer option.
3. Open the APK file and install the app manually.
4. Open the App, adjust the settings.
5. Tap on apply.
6. Done!
Now you must be able to see the LED notification light on your Moto G5 Plus.
If you have any questions regarding this, then ask in the comment section. 🙂